"Collect It Protect It" Merchandise for Antique Bottle Collectors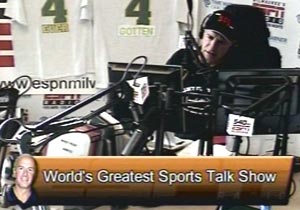 Let that old fart who has been hording since 1950, who won't part with a damn thing, know you are going to get his best antique bottles weather he likes it or not AND you would appreciate getting them in good condition with a stylish mrbottles.com T-Shirt! Let people everywhere you go know loud and proud YOU are an antique bottle collector. The mrbottles T IS the single coolest T-shirt you will ever own as an antique bottle collector extraordinaire. By sporting this stylish shirt not only will you let people know as you walk the mean streets of flea markets and rummage sales and estate sales of Wisconsin and America you are a bottle collector, by wearing this shirt you are supporting a website that literally is bringing the cutting edge of website design and development to bottle collecting. Every penny above the cost of production and shipping goes to the support, promotion and future development of the mrbottles.com website. This website will be an archive that survives us all. This stylish T-Shirt represents the fact that we are all only caretakers of these collectable historic artifacts for a period of time. Someone else will own them someday so we figured, 'why not have fun with it'?
The two versions of the mrbottles.com T-Shirt are both equally wonderful. The smaller upper left chest logo version is understated yet equally elegant. The large full frontal logo is intentionally in your face letting people know at a distance steer clear because one of the coolest of the cool bottle collectors is coming through. Promote your hobby and hopefully connect with someone in passing you would never meet who happens to have your holy grail stored in a box in their garage.
The 'Collect It Protect It' mrbottles trademark can be printed on anything you like. Please contact for custom application queries. Long sleeve T's and hooded sweat shirts are available too.
Thanks for the support and good luck collecting!