Barker's (w/ front of box), Sparta, Wisconsin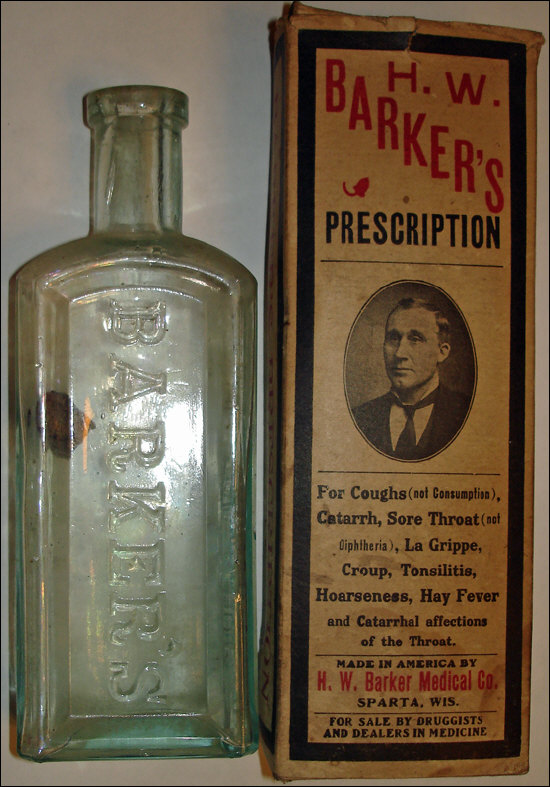 Very rarely do I ever get to see the original box that came with such an obscure small town cure such as this 110 year old example from Sparta, Wisconsin, Wow!
Embossed-"Barker's" on the front and, "Sparta, WIS." on the left panel.
Photo a courtesy of Mark Young blood, Thanks Mark.